TIRED OF HAVING ACCIDENTS? ASK DR. DEMARTA ABOUT SOLESTA
---
Solesta is a quick, nonsurgical treatment for the loss of bowel control, also known as bowel incontinence, or fecal incontinence (FI). Bowel incontinence is more common than you may think. Unfortunately, millions of people suffer every day from accidents and leaks.1 But Solesta can help. .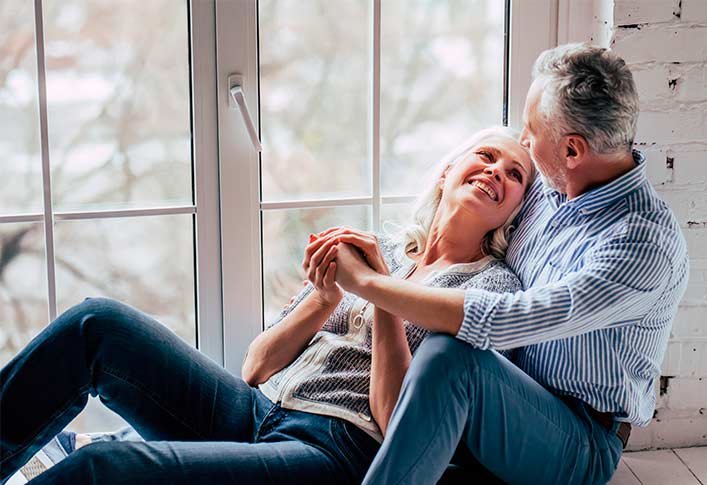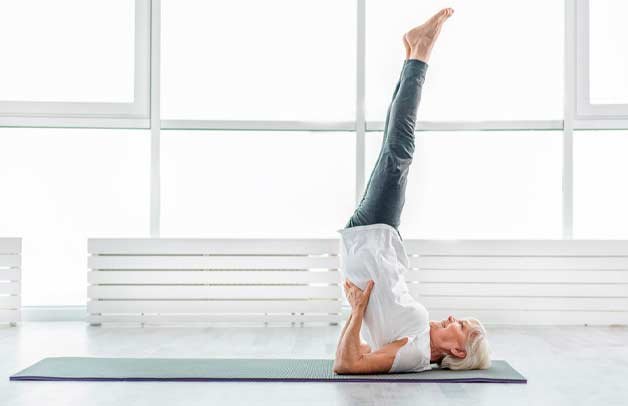 SOLESTA IS FOR PEOPLE WHO HAVE NOT HAD RELIEF FROM
---
• Changes in diet
• Exercise
• Drugs that soften the stool
• Drugs meant to slow down the digestive process
• Biofeedback
HOW DOES SOLESTA WORK?
---
The treatment is a quick, nonsurgical approach administered by your doctor to improve the bulk and thickness of the anal walls. It is given through 4 nonpainful injections into the wall of the anal canal. The injections bulk up the tissue in the anal canal, providing more control of bowel movements. Since the injections are well tolerated by most patients, anesthesia is not necessary. The procedure takes about 10 minutes and can be administered in the office.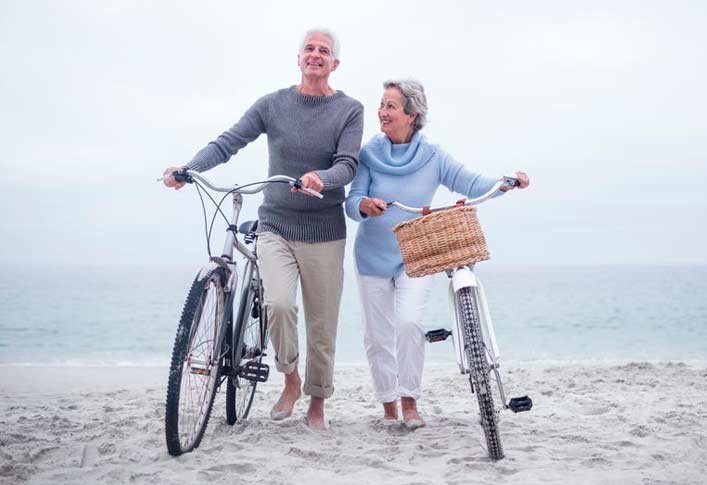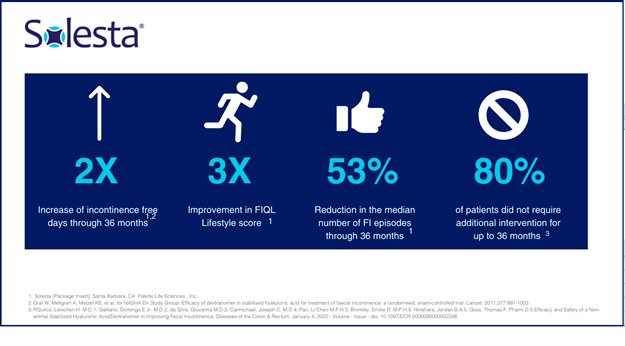 DEPENDABLE RESULTS
---
Solesta has been studied and proven effective in 4 separate clinical studies